Vegan Pumpkin Spice Latte
Fall into October and taste the holiday season in every sip of this cozy, homemade Pumpkin Spice Latte made with our new Unsweetened Plantmilk! Recipe by Marisa @thesproutingnut

Servings
2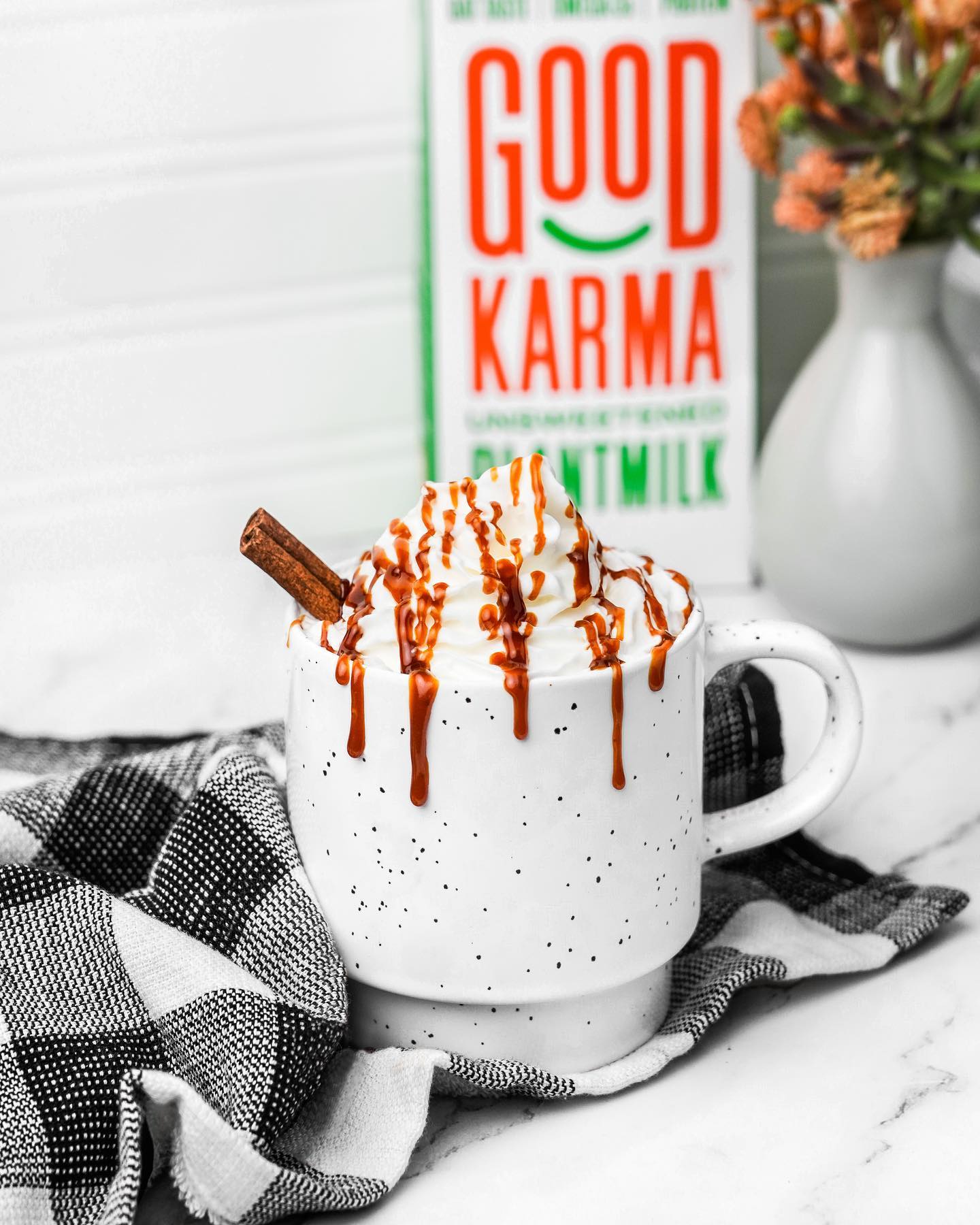 Ingredients
A heaping 1/4 cup of pumpkin purée


2 1/2 tablespoons pure maple syrup


1/2 tsp pumpkin pie spice


1/2-3/4 tsp ground cinnamon


1/4 tsp ground nutmeg



•A pinch of cayenne (optional)


A pinch of salt



1/2 tsp real vanilla


1/2-3/4 cup strong brewed coffee


Whipped cream

Directions
In a sauce pan, mix all of your latte ingredients together and stir well to combine.


Over medium-low heat, bring this mixture to a simmer, being sure not to burn it. Once it's heated to your liking, remove from heat, pour into a mug, and top with plenty of fresh whipped cream + extra pumpkin pie spice!


Enjoy!
GOOD KARMA RECIPES IN YOUR BOX
Bring GOOD KARMA to your kitchen (and your inbox) with our latest recipes.