Homemade Strawberry Yoo-hoo
Transport yourself back in time and indulge in summertime deliciousness with this easy, 4-ingredient twist on a childhood classic!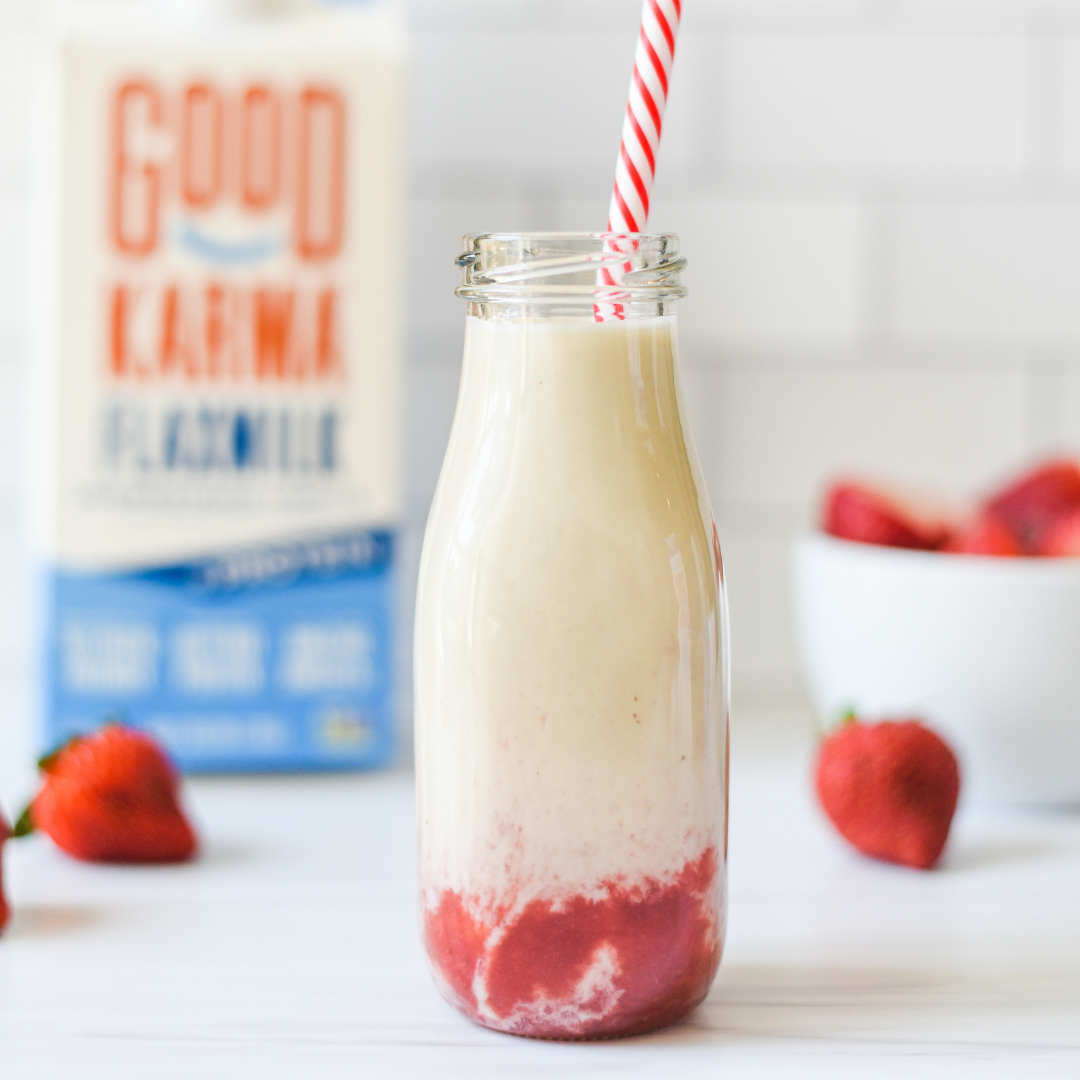 Ingredients
16oz fresh or frozen strawberries


3/4 cup of water


1/3 cup honey

Directions
Add strawberries, honey, and water into a medium saucepan and bring to a boil, stirring occasionally.


Once boiling, bring down to a simmer and use a fork or potato masher to mash the strawberries (immersion blender also works great). Continue stirring until mixture gets syruppy (about 15-20 minutes).


Remove from heat and cool. Once cooled, use a strainer to strain the syrup into a measuring cup to remove strawberry clumps.


Add a few tablespoons of the strained syrup to the bottom of a cup, add a cup of cold Good Karma Flaxmilk, and mix!

GOOD KARMA RECIPES IN YOUR BOX
Bring GOOD KARMA to your kitchen (and your inbox) with our latest recipes.