Chocolate Vanilla Vegan Pudding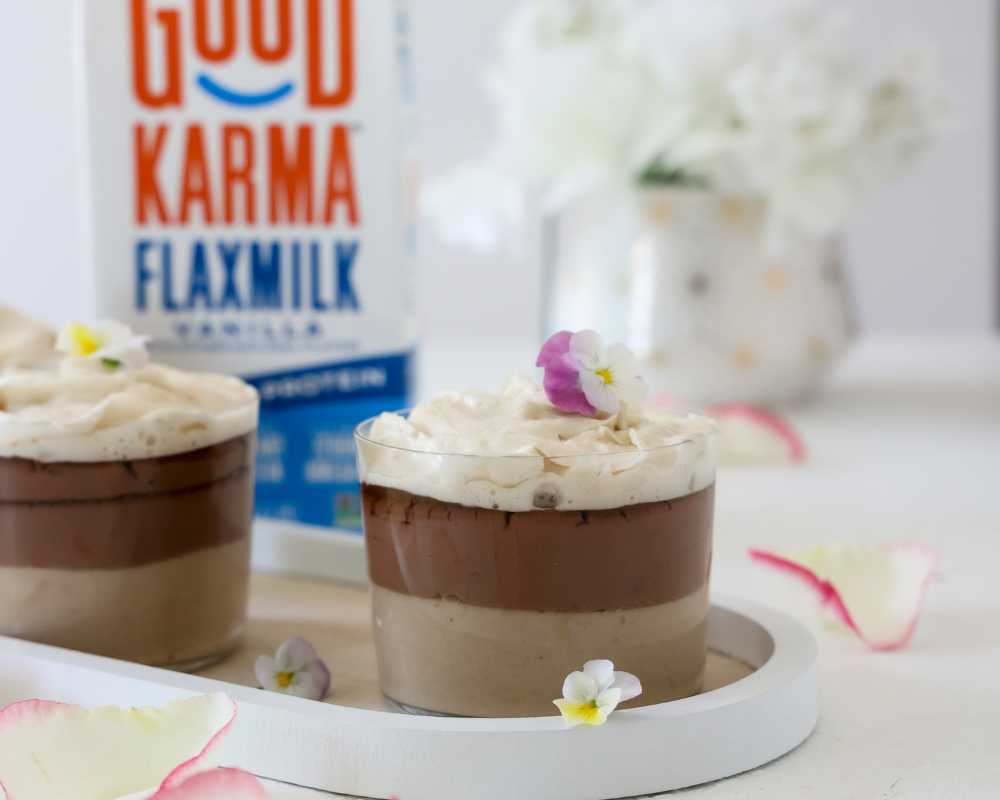 Ingredients
Vanilla Layer

1/4 cup date sugar

1 tsp vanilla extract

1 Tbsp corn starch




Chocolate Layer

1 1/2 cup Vanilla Flaxmilk + Protein

1/4 cup date sugar

2 tsp cacao powder

1 Tbsp corn starch
Directions
Vanilla Layer
Bring all this ingredients to a boil and pour in 3 small cups! Refrigerate while working on the chocolate layer.
Chocolate Layer
Bring to a boil and pour on top as a second layer! Set in the refrigerator for at least 1 hours!

Top with your favorite vegan whipped cream (optional)
GOOD KARMA RECIPES IN YOUR BOX
Bring GOOD KARMA to your kitchen (and your inbox) with our latest recipes.