Peach, Fig, and Ginger Nicecream
Nicecream goes September-style with sweet summer peaches, succulent fall figs, and cozy ginger!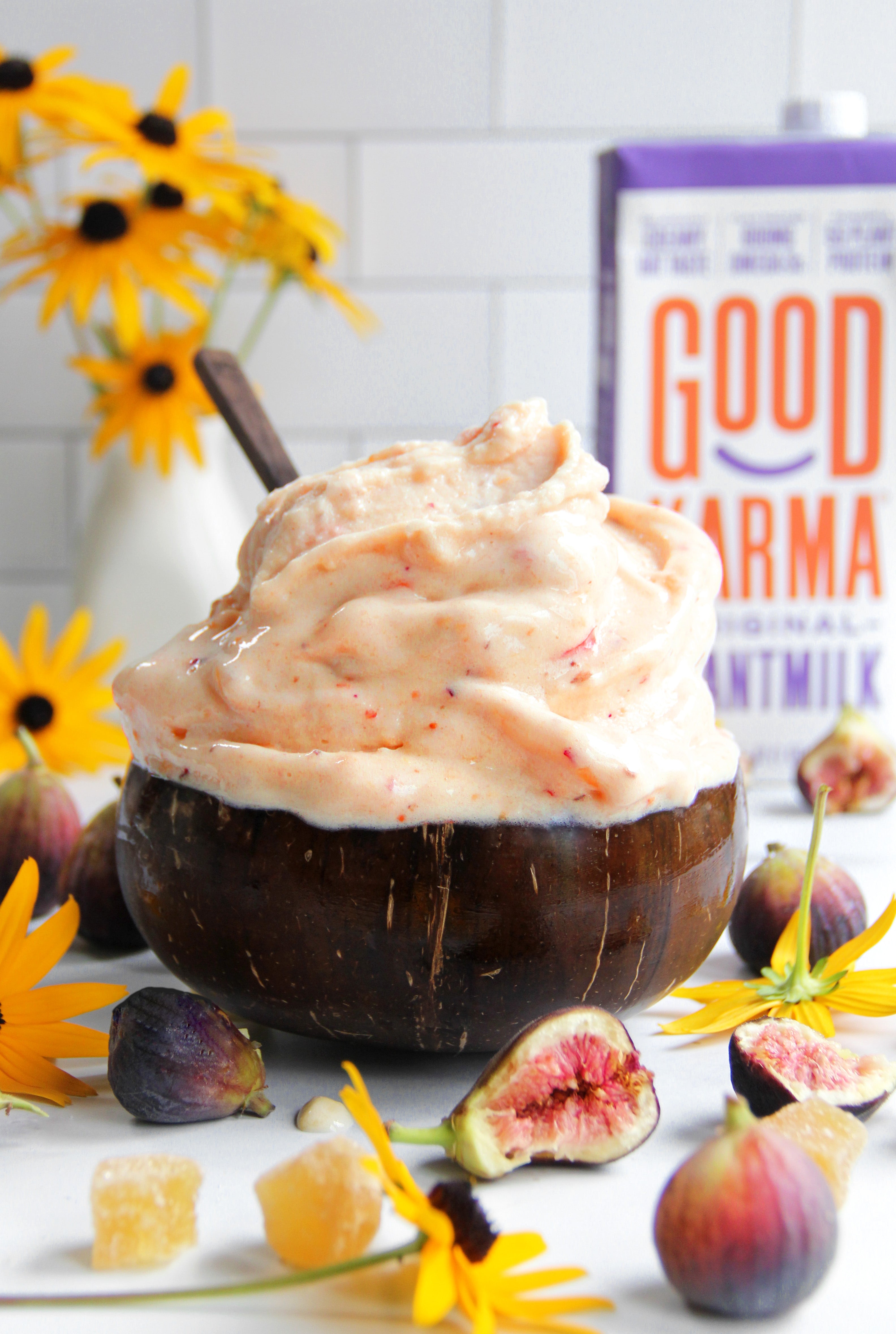 Ingredients
4 very ripe bananas, sliced and then frozen


1 ripe peach, cubed and then frozen


6 fresh figs


10 cubes of crystallized ginger

Directions
Put the frozen bananas, half of the frozen peach, figs, ginger, and ½ c Plantmilk into a food processor.


Process until you achieve a rich, creamy texture similar to soft-serve ice cream. If needed, add another dash or more of Plantmilk and reprocess.


Add the remaining cubed, frozen half peach and pulse the food processor a couple times, leaving some large peach chunks visible.


Enjoy immediately as soft-serve ice cream, or freeze for 2-3 hours for a scoopable treat.

GOOD KARMA RECIPES IN YOUR BOX
Bring GOOD KARMA to your kitchen (and your inbox) with our latest recipes.