Dairy-Free Chocolate Sour Cream Peppermint Cake
Every holiday season needs a cake and this Chocolate Sour Cream Peppermint Cake made with our dairy free Sour Cream is a must-have this year!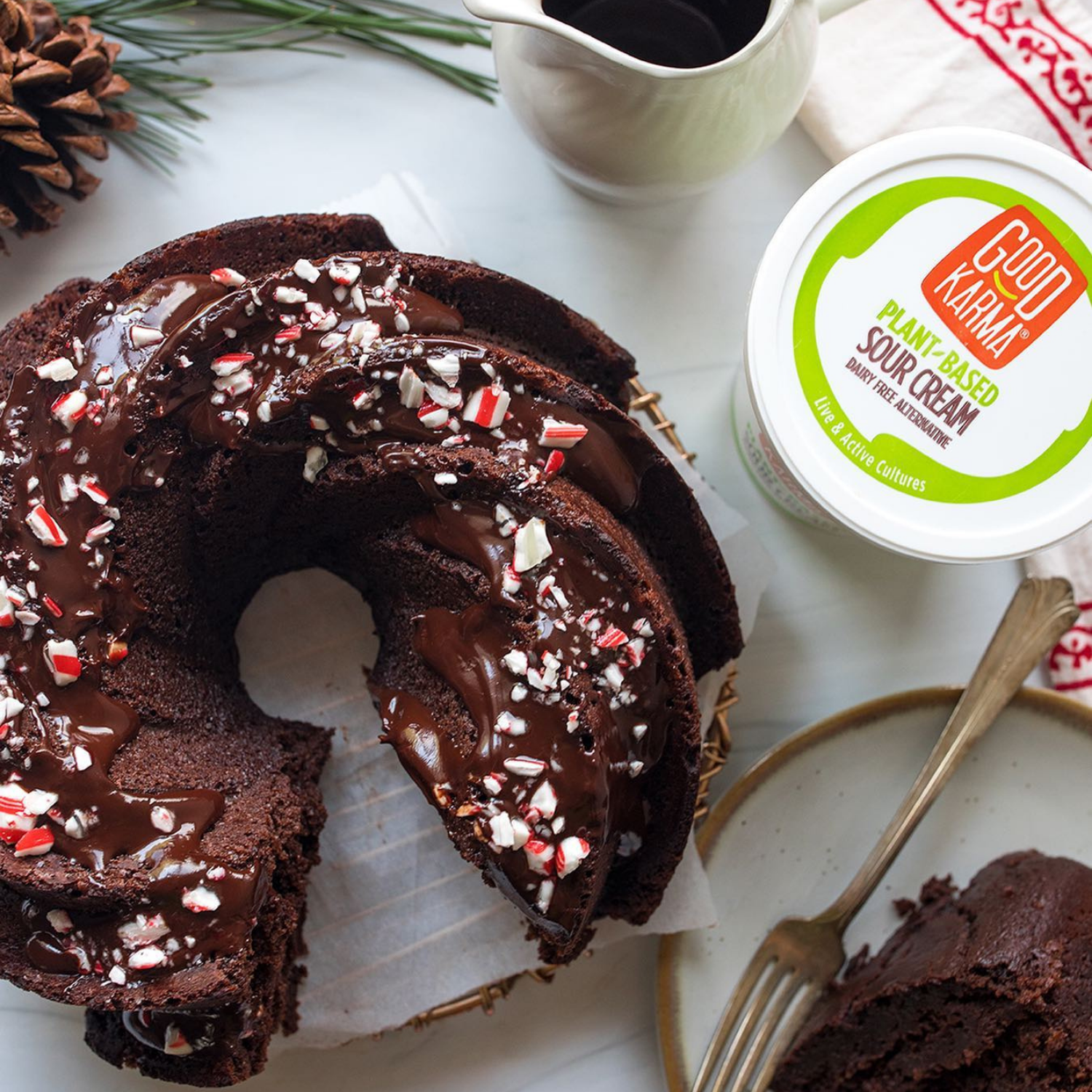 Directions
Make the chocolate cake: use your favorite chocolate cake mix or recipe substituting Good Karma Dairy-Free Sour Cream for yogurt, milk or water. Stir in peppermint extract. Combine all ingredients and mix thoroughly.


Pour the batter into a prepared, and greased bundt pan. Bake at specified temperature for about 35 min or until toothpick comes out clean.


Allow cake to cool completely until flipping and removing from pan.

Chocolate Topping
Place chopped chocolate in a heat proof bowl. Heat in microwave for 30-second intervals whisking in between until smooth and fully melted. You may also use a double boiler to melt chocolate if desired.


Drizzle melted chocolate over the bundt cake and sprinkle crushed candy canes on top.

GOOD KARMA RECIPES IN YOUR BOX
Bring GOOD KARMA to your kitchen (and your inbox) with our latest recipes.