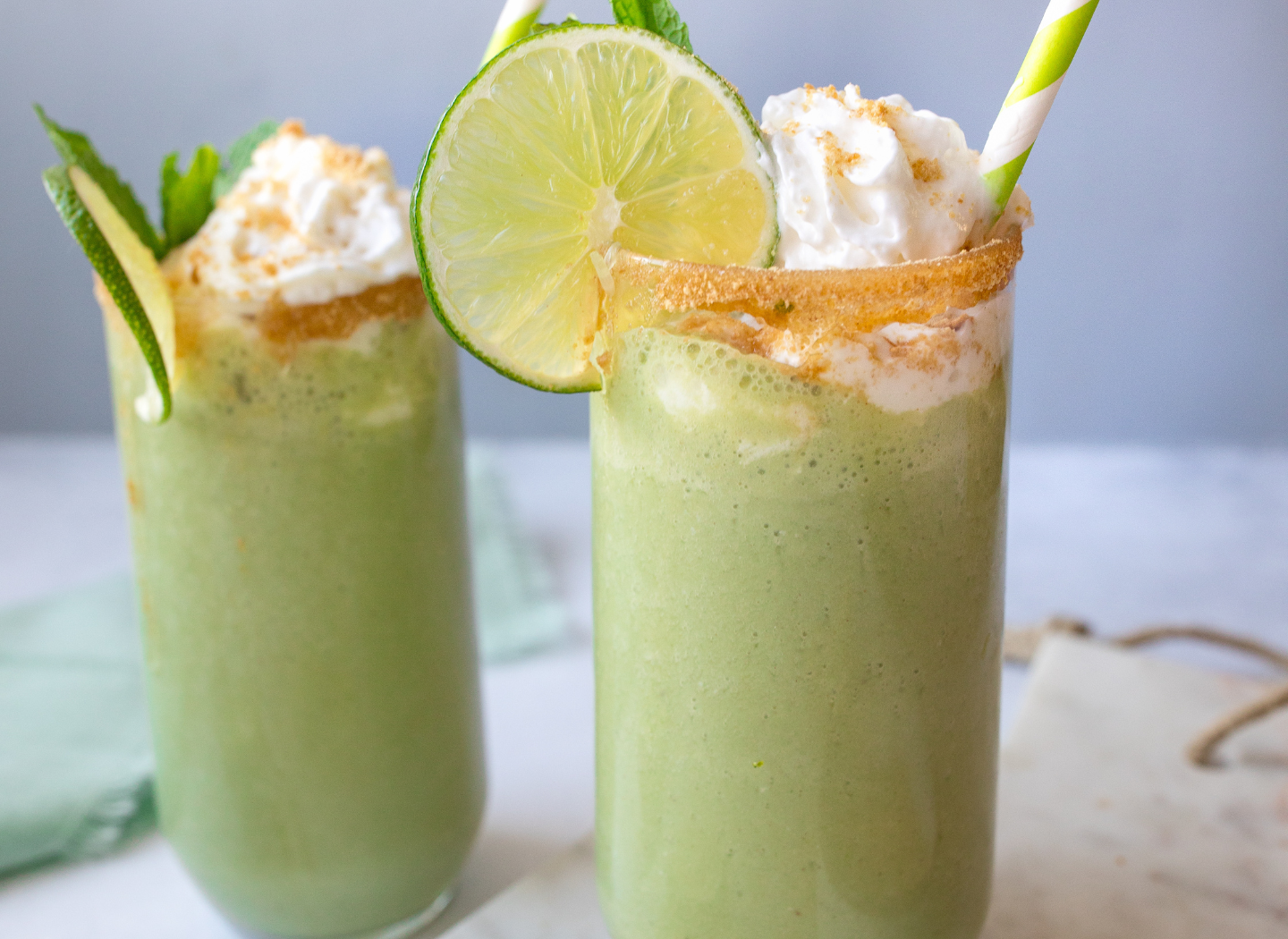 Ingredients
¾ C Good Karma Vanilla Lightly Sweetened Flaxmilk + Protein

1 frozen banana

¼ C lime juice (can use key limes)

¼ tsp vanilla extract

1 tbsp maple syrup or honey

½ tsp cinnamon

Handful of spinach (fresh or frozen), for color

Garnish: dairy-free whipped cream, graham cracker crumbs, mint leaves, lime wedge
Directions
In a blender, combine all ingredients and blend until smooth. Add additional Good Karma Vanilla Lightly Sweetened Flaxmilk + Protein to reach desired consistency.

For the graham cracker rim: dip the rim of your glass into honey or maple syrup and then onto a plate of crushed graham cracker crumbs. Spin until the rim is fully coated. Repeat with other glass.

Divide smoothie into two glasses, top with whipped cream, lime wedges, mint leaves, and sprinkle with graham cracker crumbs. ENJOY!
GOOD KARMA RECIPES IN YOUR BOX
Bring GOOD KARMA to your kitchen (and your inbox) with our latest recipes.