Chocolate Cream Cold Brew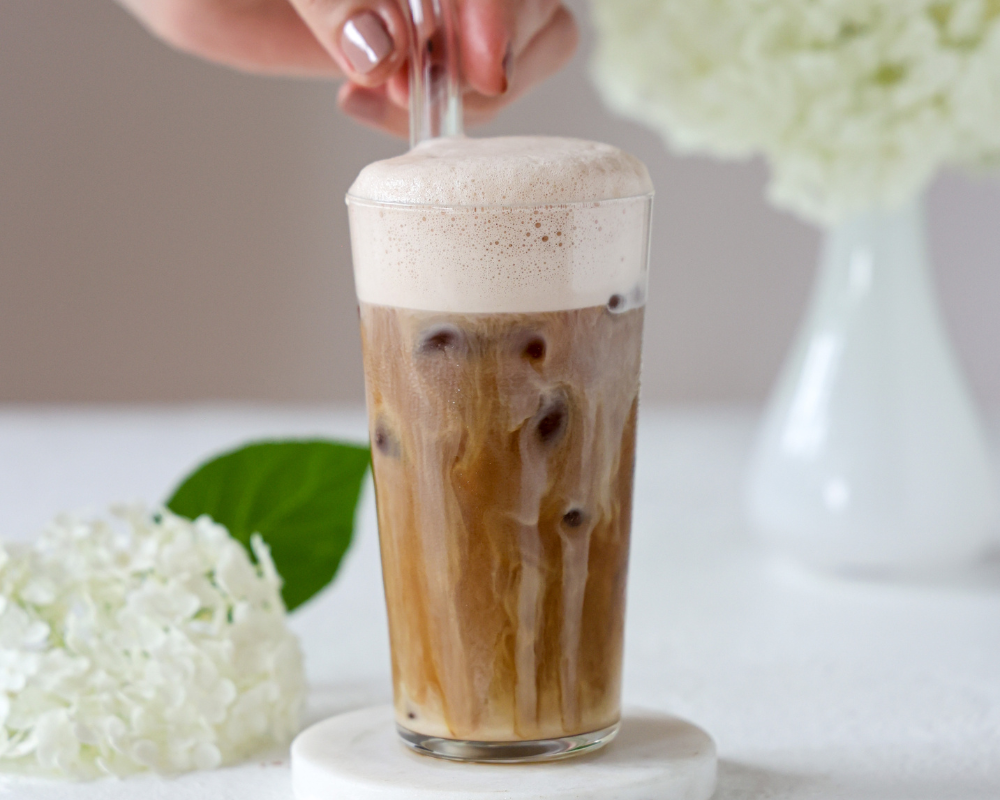 Ingredients
1 cup cold coffee

About 1/2 cup ice

1/4 cup Good Karma Barista Plant Milk lightly frothed and add on top of the iced coffee

1/2 cup Good Karma Barista + 1 tsp cacao powder + 1/2 tsp vanilla extract + 1 to 2 Tbsp healthy sweetener of choice.
Directions
Using a handheld frother, create a beautiful chocolate cream and add it on top of your iced coffee!

Mix and enjoy!
GOOD KARMA RECIPES IN YOUR BOX
Bring GOOD KARMA to your kitchen (and your inbox) with our latest recipes.